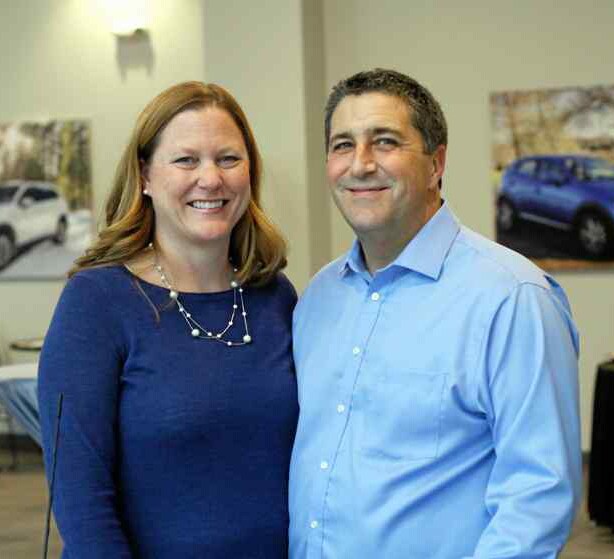 Mark Abouzeid, a former mechanic, went from fixing cars to selling them.  Mark dropped out of high school in Millbrae California and headed to Chico in the early 1980's to work at a local dealership as a mechanic. But when it came time for him to get a raise and his boss only offered 50 cents an hour, he gathered up his tools and moved on.  He actually rolled his toolbox out the door and all the way home.  Five days later he was his own boss, and opened Automotive Elite behind Madam Ruby's on Mangrove Avenue. Six months after that, he hired his first employee… 30+ years later, he is the proud founder of Chico Volkswagen Mazda along with his wife Amy.
In 1985 Mark started Automotive Elite, specializing in European Auto Repair.  In 1991, his business was chosen to be the first factory-authorized, non-dealer Volkswagen Audi Service Point in the United States (Chico did not have a Volkswagen dealership at the time), and in 2002 it became the first Service Point to convert into a full Volkswagen dealership in the United States!
Mark Abouzeid takes as much pride in his past as he does in his present success. "The big difference between me and most every other auto dealer is that they all come from sales and typically walk in with a suitcase full of money and say, 'I want to be a dealer.'" Abouzeid said. "I was a technician, nobody I've met yet in this business started as a technician."
One of Mark's greatest satisfactions is to see his employees start families and prosper in their own lives. Maybe it's because he knows what it's like to start at the bottom. His passion and work ethic have become a part of Chico Volkswagen Mazda and maybe that's why it's the place "Where the People Make the Difference!"
Hours
Monday

9:00 AM - 7:00 PM

Tuesday

9:00 AM - 7:00 PM

Wednesday

9:00 AM - 7:00 PM

Thursday

9:00 AM - 7:00 PM

Friday

9:00 AM - 7:00 PM

Saturday

9:00 AM - 7:00 PM

Sunday

10:00 AM - 4:00 PM
Directions
Get Directions