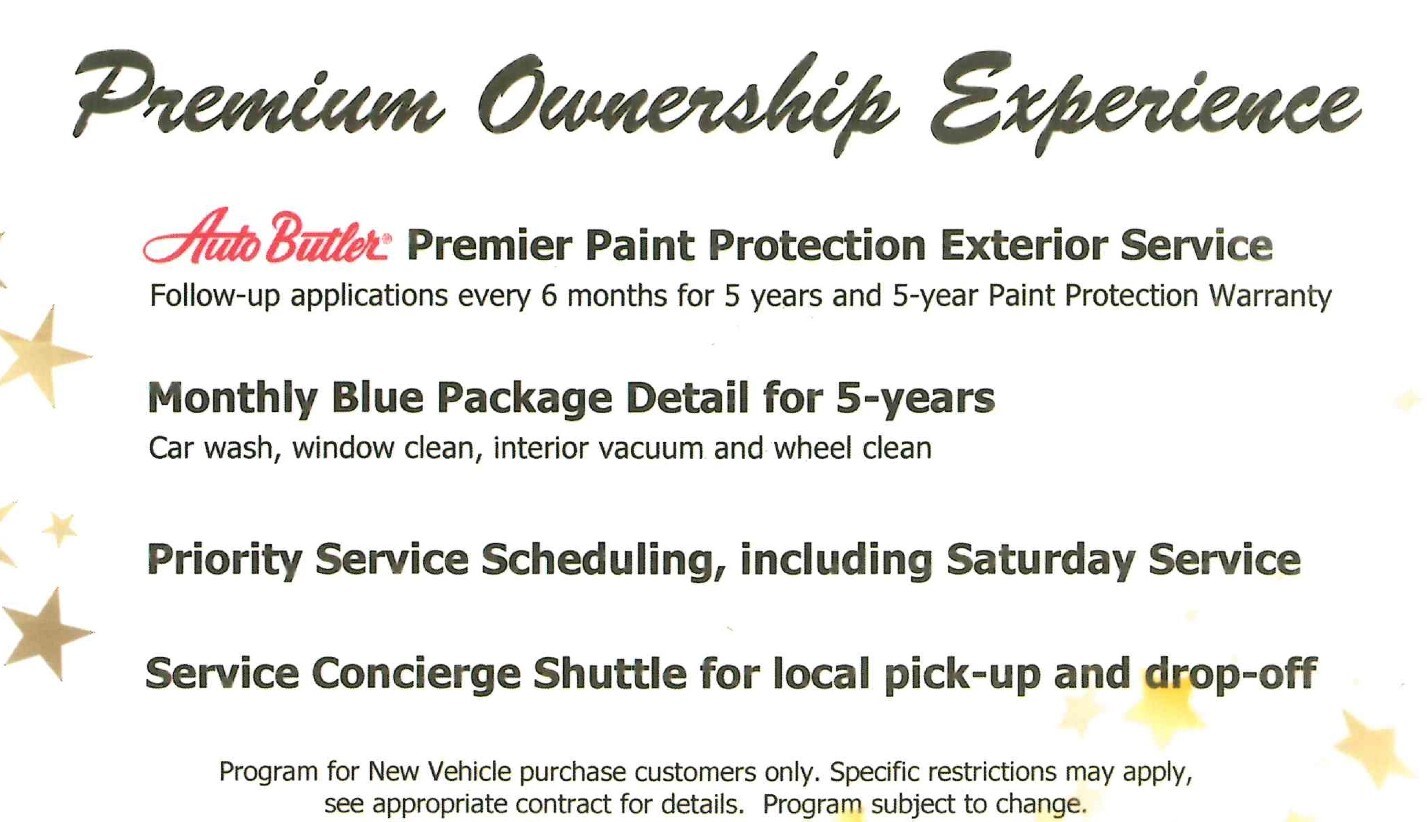 Premium Ownership Experience Includes: 
  




Auto Butler offers the    exterior Premier Paint    Protection II with a    warranty that covers acid rain, bird droppings, damaging ultraviolet rays and tree sap! 




How does Auto Butler Work?


Step 1:

A polish containing both waxes and cleaners is applied to smooth out and remove contaminants from your vehicle's paint finish. 

Step 2:

A sealant with specifically designed co-polymers to create a long lasting protective barrier from environmental hazards.
 Monthly Blue Detail Package 
Which Includes: 
-Car Wash
-Vacuum Interior and Trunk
-Clean Wheels
-Dress Tires
-Clean Interior and Exterior Windows
-Clean Door Jambs
Priority Service Scheduling, including Saturday Service



 AND 

Service Concierge Shuttle for local pick-up and drop-off !